Current European Champions

Colours
Made by Puma - Ignite & Ultra Blue crew-necked quarter design jerseys with green/white/red collar, blue shorts, blue socks
Rank
FIFA (25th August 2022) 7th


EFO ranking

Group 4




ELO rating

9th to 8th

Captain
Leonardo Bonucci
Manager
Roberto Mancini
57 (27 November 1964), appointed 14 May 2018.

54th match, W 33 - D 14 - L 6 - F 111 - A 36.

Italy

Lineup
1
Donnarumma, Gianluigi
23
210 days
25 February 1999
GK
Paris Saint Germain, France
48
33ᵍᵃ
15
Acerbi, Francesco
34
225 days
10 February 1988
RD
FC Internazionale Milano, on loan from SSC Napoli
26
1
19

Bonucci, Leonardo
35
145 days
1 May 1987
CD

Juventus FC

117

8

47th min. for tripping Raheem Sterling as he sped into the area
4
Tolói, Rafael
31
348 days
10 October 1990
in Glória d'Oeste, Brazil
LD
Atalanta BC
9
0
2
Di Lorenzo, Giovanni
29
50 days
4 August 1993
RWB

SSC Napoli

22

2

80th min. for kicking Jack Grealish on the left of the penalty area
18
Barella, Nicolò, off 63rd min.
25
218 days
17 February 1997
RM
FC Internazionale Milano
40
8
8
Jorginho, off 88th min.
30
277 days
20 December 1991
in Imbituba, Brazil
CM
Chelsea FC, England
45
5
16
Cristante, Bryan
27
204 days
3 March 1995
LM
AS Roma
28
2
3
Dimarco, Federico, off 88th min.
24
317 days
10 November 1997
LWB
FC Internazionale Milano
5
0
10
Raspadori, Giacomo
22
217 days
18 February 2000
RF
SSC Napoli, on loan from US Sassuolo Calcio
14
4
9
Scamacca, Gianluca, off 63rd min.
23
265 days
1 January 1999
LF
West Ham United FC, England
8
0

Italy

Substitutes
11
Gnonto, D. Wilfried, on 63rd min.

(62:22)

for Scamacca
18
322 days
5 November 2003
CF
Leeds United FC, England
5
1
6
Pobega, Tommaso, on 63rd min.

(62:46)

for Barella
23
70 days
15 July 1999
M
AC Milan
2
0

scoreline:

Italy 1 England 0
20
Gabbiadini, Manolo, on 81st min.

(80:17)

for Raspadori
30
301 days
26 November 1991
F
UC Sampdoria
12
2
7
Frattesi, Davide, on 89th min.

(88:32)

for Dimarco
23
1 day
22 September 1999
M
US Sassuolo Calcio
4
0
13
Palmieri dos Santos, Emerson, on 89th min.

(88:44)

for Jorginho
28
51 days
3 August 1994
in Santos, Brazil
LB
West Ham United FC, England
28
0

result:

Italy 1 England 0

unused substitutes:
5-Luiz Felipe, 12-Alex Meret, 14-Alessio Zerbin, 17-Vincenzo Grifo, 21-Guglielmo Vicario, 22-Salvatore Esposito, 23-Alessandro Bastoni.
stadium notes:
The announcement to play in Milan was made on 27 May 2022. It is the Italian's sixtieth visit to the stadium

(W37 D19 L3)

since 1910. Only Rome has held more games (63).

Head Coach Robert Mancini was an unused substitute for Italy in their

November 1989 friendly meeting against England

.

3-5-2
Donnarumma -
Acerbi, Bonucci, Tolói -
Di Lorenzo, Barella (Pobega), Jorginho (Emerson), Cristante, Dimarco (Frattesi) -
Raspadori (Gabbiadini), Scamacca (Gnonto)

Averages

(Starting XI)

:

Age
27 years 112 days
Appearances/Goals
32.9
2.7
Rank

FIFA (25th August 2022)

5th


EFO ranking Group One (4th)
ELO rating 12th

Colours

The Nike 2022 home uniform

-

White crew-necked jerseys

with dark to light blue

fury gradient sleeves, fury/void cuffs, blue void shorts, white socks with fury/void thin hoop.

Captain

Harry Kane

Manager

Gareth Southgate, 52 (3 September 1970), appointed caretaker manager on 27 September 2016, appointed as permanent manager on 30 November 2016.


⁴²

most goals as captain

49th of 59, W 29 - D 10 - L 10 - F 108 - A 40.

P 75th of 85, W 46 - D 16 - L 13 - F 158 - A 50

England

Lineup

seven changes to the previous match (Walker, Saka, Bellingham & Kane remain)
league position (15th September)

1
Pope, Nicholas

D.

30
162 days
14 April 1992
G
Newcastle United FC

(PL 11th)

9
2ᵍᵃ

the 38th United player to represent England

2
Walker, Kyle A., off 72nd min.
32
118 days
28 May 1990
RD
Manchester City FC

(PL 2nd)

69
0
5
Dier, Eric J.E.
28
251 days
15 January 1994
CD
Tottenham Hotspur FC

(PL 3rd)

46
3
6
Maguire, J. Harry
29
202 days
5 March 1993
LD
Manchester United FC

(PL 5th)

47
7
3
James, Reece T.
22
289 days
8 December 1999
RWB
Chelsea FC

(PL 6th)

14
0
8
Bellingham, Jude V.W.
19
86 days
29 June 2003
RDM
Bsv Borussia 09 Dortmund, Germany
16
0
4
Rice, Declan
23
252 days
14 January 1999
LDM
West Ham United FC

(PL 18th)

33
2
7
Saka, Bukayo A.T., off 71st min.
21
18 days
5 September 2001
LWB
Arsenal FC

(PL TOP)

19
3
11
Foden, Philip W.
22
118 days
28 May 2000
RF
Manchester City FC

(PL 2nd)

17
2
9
Kane, Harry E.
29
57 days
28 July 1993
CF
Tottenham Hotspur FC

(PL 3rd)

74
50
10
Sterling, Raheem S.
27
289 days
8 December 1994
in Kingston, Jamaica
LF
Chelsea FC

(PL 6th)

78
19

the 54th Chelsea player to represent England

England Substitutes

scoreline:

Italy 1 England 0

15
Grealish, Jack P., on 71st min.

(70:58)

for Saka
27
13 days
10 September 1995
LM

Manchester City FC

(PL 2nd)



24


12
1


12
93rd min. for remonstrating with the referee for being fouled S

USPENDED

14
Shaw, Luke P.H., on 72nd min.

(71:20)

for Walker
27
73 days
12 July 1995
LB
Manchester United FC

(PL 2nd)

22
18
2
4
result:

Italy 1 England 0

unused substitutes:
12-Kieran Trippier, 13-Aaron Ramsdale, 16-Conor Coady, 17-James Ward-Prowse, 18-Fikayo Tomori, 19-Mason Mount, 20-Jarrod Bowen, 21-Trent Alexander-Arnold, 22-Dean Henderson, 23-Tammy Abraham.
team notes:
This is the first time England have played on this date.
England's first return to the stadium since May 1939.
Harry Kane is the only player to have played in all seventeen of England's Nations League matches.
Nick Pope becomes just the third England goalkeeper to participate in the Nations League, and the 46th different player.
Jack Grealish's great great grandfather,

Billy

Garraty, also played for England in 1903.
records:
Not since November 1991-October 1992 have England not won five consecutive competitive matches (the record is six set in June-November 1958).
England have not won in five matches, their worst run of results since June 2014.
Eighteenth match against the current European Champions, fourth loss.
It is England's fortieth qualification match (WC, EC & NL) that they have failed to score.
Raspadori's goal is the thirtieth goal England have conceded at an away venue in the month of September.
Manager Gareth Southgate played for England against Italy in the Le Tournoi victory in June 1997 (he had been an unused substitute in the friendly four months earlier). He also played in the friendly defeats in November 2000 and March 2002.
3-4-3
4-4-2- after 72 mins
Pope -
Walker (Shaw), Dier, Maguire -
James, Bellingham, Rice, Saka (Grealish) -
Foden, Kane, Sterling

Averages

(Starting XI)

:

Age

26

years 36 days
Appearances/Goals
38.4
7.8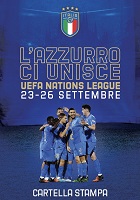 It was a frantic opening to the match in Italy, with both sides going hell for leather, trying to shut down any service from the midfields. Italy were the first to show, in the 4th minute, as Nick Pope dived to push away a shot. The whistle had blown though for an offside decision. Gianluca Scamacca then had a shot from a narrow angle, which Pope scrambled onto a post before Harry Maguire cleared.





On eight minutes England won a free-kick when Jude Bellingham was brought down, one of many tough challenges dished out in the game. However, as so often happens with England recently, the free-kick was wasted. Italy were closing England down quickly and the visitors could not find a rhythm, especially as the closing down was accompanied by numerous fouls. Raheem Sterling broke well but was soon brought down as danger threatened, a typical Italian approach we have seen so often in the past. England began to settle a little though, and Maguire had a header at goal, easily saved by the goalkeeper. Two minutes later another promising break by Sterling ended when Harry Kane's cross was cleared.





Bukayo Saka, who was struggling to understand what his role in the team was on this day, was pulled up for a foul on Nikolo Barella, and the Italians won a corner from the free-kick, but the corner was cleared as a foul was given against an Italian forward. Bellingham was then brought down again, and the referee had his work cut out, so often having to blow his whistle. As the clock ticked past 20 minutes play became very scrappy from both teams, and it was a poor quality international. Italy were no great shakes, but sadly England matched them mistake for mistake! Passes were misplaced by both sides and Italy have mastered the push in the back to perfection, always crestfallen if the referee dares to punish such a challenge. England, meanwhile, love to win the ball well, upfield, only to then shepherd the ball back to Pope, what is that all about? You can tell my frustrations at watching this match by my words, can't you. It comes to something when the England highlights of the first-half amount to the tints in Reece James's new hairdo!

As the half progressed, England forced a couple of fruitless corners, and the scrappy nature of the play continued. Neither side seemed capable of creating a worthwhile chance. On 42 minutes Kane moved forward to try his luck from distance, but his shot flew well over the crossbar. Saka continued to be knocked off the ball too easily, and although Declan Rice, Phil Foden and Bellingham worked hard, there was little end product forthcoming. But this was Italy we were playing against, and they do not often give goals away.

Now, believe it or not, as I took my notes at half-time I wrote, "This match has Italy 1 England 0 written all over it!" Wish I could be so accurate picking my lottery numbers.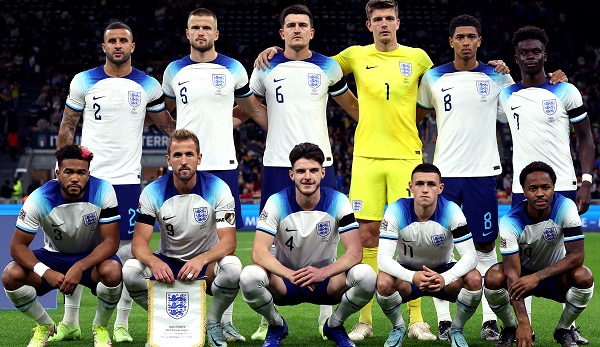 England did start the second-half a little brighter, and for a while Italy looked nervous as England tried to up their game. Sterling was through until Leonardo Bonucci tripped him on the edge of the area, A free-kick in a great position, but sadly, James's awful attempt at goal matched his hair! Kane then won a corner, only for the forward to suffer a head injury as he clashed with Rafael Toloi. Then on 57 minutes Italy had a chance only for the offside flag to go up. Just as well for Barella, who missed a sitter when the cross came in. Meanwhile, Saka continued to struggle with his role, not knowing when to attack or defend in his wing-back position. This tended to leave Maguire exposed, but to be fair to the much-criticised Manchester United man, he coped pretty well with all he had to do. At this stage England probably looked the more likely to break the deadlock, as Kane saw a shot deflected for another corner and then Foden was caught offside as England threatened again. Bellingham was flattened by Barella and the latter was immediately substituted, lucky to go off without a booking. An Italy attack saw Pope save from Giocomo Raspadori, and then Kane headed the ball away from another cross. Tempers were beginning to fray, but then on 68 minutes the breakthrough came.

Kyle Walker was caught the wrong side of his man by a long high ball. Raspadori took possession well, cut inside to his favoured right foot, and fired a splendid shot into the far corner, with Pope well beaten. It was poor defending from England and Walker in particular, and it gave Italy just what they wanted.

Jack Grealish and Luke Shaw were sent on for Saka and Walker, and Grealish was soon the target of the Italian defenders. Kane almost robbed the dawdling keeper, and then in another England attack, Kane had two fierce shots in rapid succession, both beaten away by the goalkeeper at full stretch. In the remaining ten minutes, Giovanni De Lorenzo received a yellow card for clobbering Grealish, Bellingham shot wide and then at the other end Frederico Dimarco hits a post with a shot across Pope. That was close, and on 90 minutes Rice shot low but straight at the keeper. Grealish was then booked for protesting about something or other, and in the 95th minute Bellingham had a clear headed chance from a Kane cross. Alas, the ball again missed the target flying over the bar. And that was it. What did I say at half-time? To be honest, England rarely looked remotely like scoring in this match, not for the first time in recent games, so manager Gareth Southgate needs to have a complete rethink. It doesn't auger well for the matches ahead.

Still, at least Reece James made us smile.