Match Summary
Officials

from Slovenia

England Squad

Type

Iceland Squad

Referee (yellow) - Damir Skomina
39 (5 August 1976), Koper, FIFA-listed 2003.
(fifth match, W 2 - D 1 - L 2 - F 8: A 7)

Assistant Referees - Jure Praprotnik, 31 (30 November 1984) and Robert Vukan, 39/40 (1976).
Fourth official - Carlos Velasco

Carballo, 45 (16 March 1971), Madrid

, FIFA-listed 2008.



Additional assistant referees -

Matej Jug

, 35

(25 September 1980)

and Slavko Vinčić

, 36 (25 November 1979).


Reserve Official - Roberto Alonso

Fernández, 37 (18 September 1976)

, Spain.
18
Goal Attempts
8
5
Attempts on Target
5
0
Hit Bar/Post
0
7
Corner Kicks Won
2
2
Offside Calls Against
1
6
Fouls Conceded
6
63%
Possession
37%

England Team
Rank:

FIFA (2 June 2016) 11th
EFO ranking Group 4
ELO rating 8th to 11th
Colours:
The Nike 2016 home uniform

-

White v-necked jerseys with light blue sleeves and ice blue collared tri

m/side stripe and white cuffs, white shorts with ice blue side trim, red socks.
Capt:
Wayne Rooney


(

19th

(22)

captaincy (1

4)

)
Gary Cahill, 86th min.
Manager:
Roy Hodgson, 68 (9 August 1947), appointed 1 May 2012,
56th and final match, W 33 - D 15 - L 8 - F 109 - A 44.
England Lineup
1

Hart,

C.

Joseph

J.

29
69 days
19 April 1987
G
Manchester City FC
63
44ᵍᵃ
2
Walker, Kyle A.
26
30 days
28 May 1990
RB
Tottenham Hotspur FC
19
0
5
Cahill, Gary J.
30
191 days
19 December 1985
CD
Chelsea FC
47
3
6
Smalling, Christopher

L.

26
218 days
22 November 1989
CD
Manchester United FC
29
1
3
Rose, Daniel L.
25
361 days
2 July 1990
LB
Tottenham Hotspur FC
7
0
20
Alli, Bamidele J.
20
77 days
11 April 1996
RM
Tottenham Hotspur FC
12
1
17
Dier, Eric J.E., off 46th min
22
164 days
15 January 1994
CM
Tottenham Hotspur FC
11
2
10
Rooney, Wayne M., off 86th min.
30
247 days
24 October 1985
LM
Manchester United FC
115
52

⁷

the eightieth penalty kick scored

(113)

.
mst gls
15
Sturridge, Daniel A.
26
300 days
1 September 1989
RF
Liverpool FC
21
6

47th min.

for a tackle from behind on Ari

Skúlason as another attack failed.

9
Kane, Harry E.
22
335 days
28 July 1993
CF
Tottenham Hotspur FC
16
5
7
Sterling, Raheem S., off 60th min.
21
202 days
8 December 1994
in Kingston, Jamaica
LF
Manchester City FC
26
2
England Substitutes

scoreline:

England 1 Iceland 2

18
Wilshere, Jack A.G., on 46th min. for Dier

24


178 days
1 January 1992
CM
Arsenal FC
34
23
2
11

final app

2010-16

11
Vardy, Jamie R., on 60th min.

(59:21)

for Sterling

29


168 days
11 January 1987
CF
Leicester City FC
11
6
4
5
22
Rashford, Marcus, on 86th min.

(85:59)

for Rooney

18


240 days
31 October 1997
RF
Manchester United FC
3
1
1
2

result:

England 1 Iceland 2

unused substitutes:
4-James Milner, 8-Adam Lallana, 12-Nathaniel Clyne, 13-Fraser Forster, 14-Jordan Henderson, 16-John Stones, 19-Ross Barkley, 21-Ryan Bertrand, 23-Tom Heaton.
team notes:
Wayne Rooney equals the record of England appearances for an outfield player, equalling Beckham.
records:
It is Wayne Rooney's 70th competitive appearance, a new record overtaking Steven Gerrard. He also extends his record goal tally.
4-3-3
Hart -
Walker, Cahill, Smalling, Rose -
Alli, Dier (Wilshere), Rooney (Rashford) -
Sturridge, Kane, Sterling (Vardy).

Averages

(Starting XI)

:

Age
25 years 266 days
Appearances/Goals

33.3

6.5

most experienced starting XI in 2015-16

Iceland Team
Rank:

FIFA (2 June 2016) 34th
EFO ranking n/a
ELO rating =40th to 29th
Colours:
Made by Errea - Blue v-neck jerseys with white rear collar/thin cuffs and blue/red/white horizontal left stripe, blue shorts, blue socks with white trim.
Capt:
Aron Gunnarsson
Manager:
Lars Edvin Lagerbäck, 67 (16 July 1948 in Sweden) and Helmir Hallgrimsson, 49 (10 June 1967), appointed co-managers 25 November 2013.
31st match, W 13 - D 7 - L 11 - F 48 - A 41.
Iceland Lineup
1
Halldórsson, Hannes Þór

32
61 days
27 April 1984
G
FK Bodø/Glimt

, Norway

37

40ᵍᵃ

2
Sævarsson, Birkir M.

31


229 days
11 November 1984
RB
Hammarby IF

, Sweden

61
1
14
Árnason, Kári

33


258 days
13 October 1982


in Göteburg, Sweden

CD
Malmö FF

, Sweden

51
2
6
Sigurðsson, Ragnar

30


8 days
19 June 1986
CD
FC Krasnodar

, Russia

60
2
23
Skúlason, Ari F.

29


44 days
14 May 1987
LB
Odense Bk, Denmark
42
0

7

Guðmundsson, Jóhann B.

25


244 days
27 October 1990
RM
Charlton Athletic FC

, England

51
5
10
Sigurðsson, Gylfi Đ.
26
293 days
8 September 1989
CM
Swansea City FC, Wales


43

14


38th min.

for tripping Danny Rose again as he attempted to take a free-kick,

17
Gunnarsson, Aron E.M.

27


66 days
22 April 1989
CM
Cardiff City FC, Wales


63

2


65th min.

for a late tackle on Dele Alli outside their area as there was another attack.

8
Bjarnason, Birkir

28


31 days
27 May 1988
LM
FC Basel 1893

, Switzerland

51
7
9
Sigþórsson, Kolbeinn, off 77th min.

26


105 days
14 March 1990
RF
FC de Nantes

, France

43
21

15

Boðvarsson, Ján Daði

24


33 days
25 May 1992
LF
1.FC Kaiserslautern

, Germany

25
2
Iceland Substitutes

scoreline:

England 1 Iceland 2

18
Bjarnason, Theódór E., on 77th min

(76:31)

for Sigþorsson

29


115 days
4 March 1987
LM
Aarhus GF

, Denmark

30
0
21
Traustason, Arnór I., on 89th min.

(88:06)

for Boðvarsson

23


58 days
30 April 1993
M
SK Rapid Wien

, Austria

9
4

result:

England 1 Iceland 2

unused substitutes:
3-Haukur Hei︠ðar Hauksson, 4-Hjörtur Hermannsson, 5-Sverrir Ingi Ingason, 11-Alfreð Finnbogason, 12-Ögmundur Kristinsson, 13-Ingvar Jánsson, 16-Rúnar Már SigurJánsson, 19-Hörður Björgvin Magnússon, 20-Emil Hallfreðsson, 22-Eiður Guðjohnsen.
Joint-coach Lars Lagerbäck was also joint-coach for Sweden against England in November 2001, June 2002, March 2004 and June 2006.
4-4-2
Halldórsson -
Sævarsson, Árnason, R.Sigurðsson, Skúlason -
Guðmundsson, G.Sigurðsson, Gunnarsson, Bjarnason -
Sigþórsson (Bjarnason), Boðvarsson (Traustason).

Averages

(Starting XI)

:

Age
27 years 259 days
Appearances/Goals

47.9

4.9
Match Report by Mike's Pain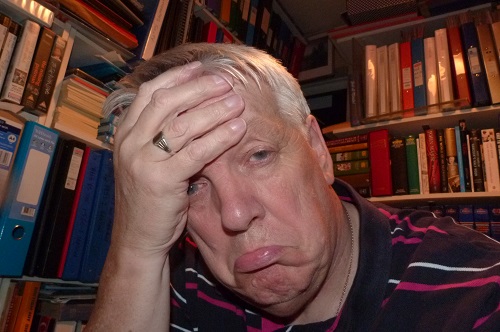 First things first, let's get one thing straight, Iceland were magnificent and thoroughly deserved this unbelievable victory. They out-fought England, were tactically superior, more organised, out-ran us, out-thought us, and made us look the disorganised rabble that we were. They deserve to go through and I'm sure every England fan will wish them well against France and for the rest of the tournament.

Right, that said, what about England? Where do we start? Before the game the one thing everyone seemed to agree on was that we needed an early goal. After the first three minutes had seen England attack strongly, that is exactly what we had. A lovely curling pass into the box by Daniel Sturridge, evaded a defender and Raheem Sterling beat the goalkeeper Hannes Halldorsson to the ball, but was then brought down by the Iceland number one. Up stepped Wayne Rooney to confidently despatch the resultant spot-kick. That turned out to be the best moment of the match for England.

Within a minute all the pre-match warnings of Iceland's long throw expert Arun Gunnarsson, went completely unheeded by the England defenders. In came the throw, the ball was headed on by Kari Arnason and in came the unmarked Ragnar Sigurdsson to sweep home from close range. It was a dreadful goal to concede with Rooney, Gary Cahill, Chris Smalling and especially Kyle Walker all at fault. Immediately you sensed the nervousness in England's play. They still had the bulk of the possession but forged only half-chances at best. Harry Kane won a corner and on 15 minutes Deli Alli fired a fierce shot inches over the Iceland crossbar as England looked to dig themselves out of the hole they had dug for themselves. Two minutes later Kane shot over from 18 yards and then tried to be too clever in attempting a pass to Sterling, Iceland easily cleared. Then on 18 minutes the unthinkable happened.

Iceland played a clever triangle of passes on the edge of the England box, although where the marking or tackling was, no-one knows. Instead Kolbeinn Sigdorsson took possession, side-stepped Cahill and hit a low shot to Joe Hart's left. Not for the first time in this tournament Hart got two hands to the ball but allowed the ball to escape from his grasp and watch as it crept agonisingly slowly over the line. Iceland went mental! Their fans could not believe what they were seeing and it was the same at the England end, although with different emotions. England were in all sorts of bother all over the field and the agitation etched on the England players' faces betrayed by the panic in their eyes. To be honest they looked terrified and it reflected in their play.

On 27 minutes a good England move ended with a Sturridge cross to Kane, who hit a splendid volley. The keeper was tested but it was straight and at a good height for a comfortable save by Halldorsson, who tipped it over.

England's passing and control was so poor at times and there seemed to be no pattern or system in their play. They were almost embarrassed further when Ari Skulason fired a shot just wide with Hart groping. Rooney then also shot wide and then a minute later one of the stars of the night for Iceland, Gylfi Sigurdsson, saw a shot saved by Hart. The number of times England over-hit passes was dreadful with Kane often the guilty party. One free-kick was just too high for Smalling, and the final action of the half saw Walker feed Rooney who again shot wide. At the other end it was alarming to see England so often beaten in the air.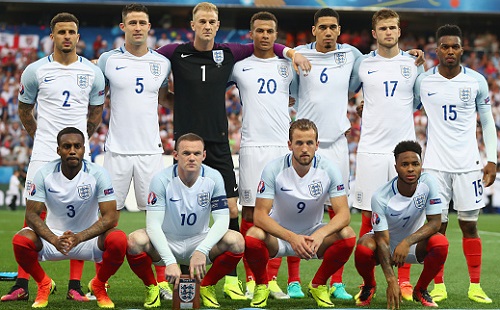 If you thought that England could not be any worse when the second half started, then you could not have been more wrong. After the break Jack Wilshere was brought on for the disappointing Eric Dier, a strange change by Roy Hodgson, but the pattern of play remained the same. England probing but not having a clue how to outsmart the full of confidence Icelanders. The blue shirts were first to all the loose balls on too many occasions and Sturridge was booked as the frustration crept in.

On 50 minutes Kane missed with a header which was straight at the keeper, that coming after the Spurs player had wasted yet another free-kick. England were passing the ball ten yards to a blue shirt, and all the players were guilty of losing possession. It was all too easy for the Iceland team and it hurts me to say it, but they were outplaying England in every aspect of the game. And on 55 minutes they came so close to a decisive third goal. The ball bobbed up in the box following a scramble and Sigurdsson tried an overhead kick, which was saved by Hart, more by instinct than judgment. At this stage Iceland were intercepting every pass and winning every challenge. England seemed a broken team.

On the hour mark Jamie Vardy came on for Sterling and then Alli missed a great chance by shooting over. Six minutes later Kane tried another of his free-kick specials from about 25 yards out. That particular effort went about 25 yards wide!!! Harry Kane is a really good player and I like him a lot but if he never takes a free-kick for England again it will be too soon. Wilshere then tried his luck, only to shoot ten yards wide - getting closer. A great tackle by Sigurdsson stopped Vardy in full flow and on 72 minutes Birkir Saevarsson cut inside to shoot over, another great chance for Iceland. Six minutes later Rooney finally made a pass count as he set up Kane for a header. Alas, it was straight at the keeper again. Gunnarsson then forced a great save from Hart, and then Hodgson's last throw of the dice saw him throw on Marcus Rashford for Rooney. At last there was some zest in the play as the youngster ran at the defence to force two corners. That was enough to give him the England Man-of-the-Match award!

Kane still had time to hit another free-kick into the penalty box, except that he didn't as he over-hit the ball so much it went out for a goal-kick. The last effort came from Alli, but his header went wide and signalled the referee to bring to an end the England misery. Bedlam at the Iceland end, and total devastation at the England end.

England were, without doubt, beaten by the better side, but I don't think there has ever been another international in their history where they have capitulated so easily. More worryingly, it looked to the watching public that they gave up, something unheard of with any other England team. The final straw came just after the end of the game when manager Roy Hodgson resigned from the manager's job reading from what seemed like a ready-made prepared statement. Perhaps he knew what was going to happen?

If losing to Iceland is not bad enough then watch out for the next World Cup qualifiers, because in our group we have home and away ties with ASDA. You have to laugh don't you, either that, or like me, cry your eyes out.


Source Notes
TheFA.com
BBC Sport
UEFA.com


Mike Payne - football historian and contributor
cg